Skip Global navigation and goto content
Left navigation requires javascript to be enabled in your browser.
Employment Opportunities
FL Dept of Health in Pinellas - Main Contact Information - Phone Available 24 hrs/day
Personnel Liaisons at DOH-Pinellas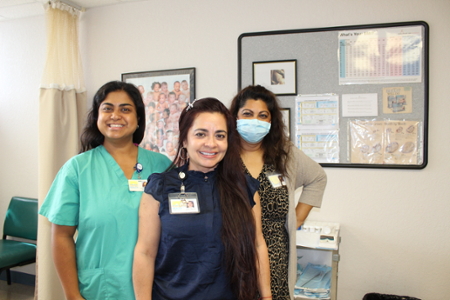 The Florida Department of Health in Pinellas County (DOH-Pinellas) seeks individuals who are willing to protect, promote and improve the health of all people in Pinellas County through integrated state, county and community efforts. Individuals should be willing to serve the public and make a difference in the lives of Pinellas County residents and visitors.
How to Apply 

All employment opportunities with DOH-Pinellas are posted on the State of Florida job site, People First, where you can look for state government jobs located throughout the state of Florida.

If you are interested in applying for a DOH position, YOU MUST APPLY ONLINE AT PeopleFirst. WE DO NOT ACCEPT APPLICATIONS AT ANY OF OUR LOCATIONS.
Applicants will be contacted directly if selected for an interview. Experience, education and/or training used to meet the minimum qualifications and in response to the qualifying questions must be verifiable through information contained in your application. Reference checks will be conducted on the top candidates.
Benefits of Working at DOH-Pinellas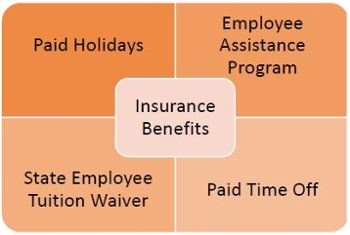 Current Employment Opportunities 
Tips for Applying 
7 Tips for Preparing Effective State Applications -learn how to prepare your State of Florida employment application to showcase your knowledge, skills, abilities, and experience.
Directions and Tips for Using the People First Job Center – Learn how to register and set up a profile in the People First system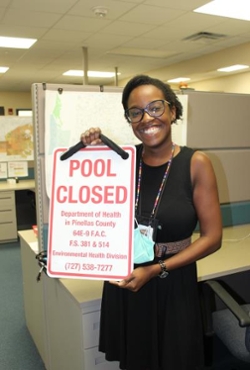 Internship Opportunities 
Internships at DOH-Pinellas are also available depending on staff availability. Contact the main line or the internship coordinator (727-586-8165) for more information.
Volunteer Opportunities 
Volunteer Opportunities are available at DOH-Pinellas in a variety of programs and services at multiple locations throughout the county. Contact the main line or the volunteer coordinator (727-820-4125) for more information.
Staff Comments 
"There are many opportunities for advancement! I started at the DOH Pinellas as a staff nurse and was encouraged to advance to supervisor and then to my current position." – Gina N., Assistant Community Health Nursing Director
"I've worked for the DOH for 21 years. I've had many opportunities to advance and absolutely love my current position!" – Dawn Q., Recruitment Manager
"We've gone through some challenges recently with COVID-19 and I'm encouraged by the way that we handle those opportunities, seeing firsthand how staff took on challenges, worked together and successfully overcame them." – Deb S., Health Promotion School Health Program Manager
 "I like working for DOH because I believe in the mission of the program I work for. (Healthy Families) – Christy R., Mid-Pinellas Healthy Families Program Manager
"I enjoy working at the Pinellas County Health Dept because the environment is clean and welcoming. The team I work with is amazing and very caring, which is one of the reasons my experience has been enjoyable. I appreciate the way my Supervisor, which I see as a coach pushes me to become better and go back to school and bring out other skills. Also like they say in the Army… here you have the opportunity to be all you can be." – Josue T., Senior Clerk Health Promotion School Health
"I have great co-workers 😊" – Michelle B., Administrative Secretary
"I like working for the Health Department because of the benefits and flexibility" – Anonymous
"I like working for Pinellas County Health Department, because it makes me special knowing that we are helping those people that are the most vulnerable in our community. When my father was diagnosed with lung cancer, he didn't had health insurance. I took him to St. Pete DOH and he started getting help for his illness. They send him to specialist and after 2 months he was approved for Medicaid and surgery. He didn't had to do more testing and waist more time since this was already done by DOH. Everyone was very nice and took care of him. This was 8 years ago and my dad is still alive. Also, working for PCHD has great benefits, health insurance, payed holidays but most importantly, stability and security. I know that if I do my job, I will not be unemployed." – Kristina B., Healthy Families Pinellas Program Supervisor
"I like working for PCHD because the people I work with make coming to work enjoyable. The work my department does makes a difference in the live of children and I feel good about that." Shawna R., Records Technician Healthy Families