skip to content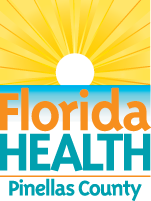 skip to content
Healthy Start / Healthy Families
Fl Dept of Health in Pinellas County
Maternal & Child Health Home Visiting Services
We feel every baby deserves a loving healthy family and a healthy start in life. Together with various organizations, the Florida Department of Health in Pinellas County brings support and care to pregnant women, infants, and their families.
Home visiting services support the community by providing case management, education, and specialty services to make sure each child has the opportunity to grow healthy and live safely.
We believe healthy families promote healthy environments for our children. To find out which program best fit your needs, call us at (727) 824-6990.
Our Vision
"Healthier, Happier, Safer, Babies and Families"
Our mission is to promote, improve, and protect the health and safety of pregnant women, infants, and families parenting young children through comprehensive home visiting, outreach education, and family support while embracing cultural diversity.
Home Visiting Programs
Click on one of the programs below to learn more about our home visiting services.
Our Goals
To reduce risk factors that cause babies to be born with very low birth weight
To reduce risk factors that cause baby deaths
To promote positive child development
To promote safe environments free of child abuse
Summary of Services
Home Visiting
Parenting Education
Developmental Screening
Help to make sure you have a Medical Provider for yourself and your baby
Help you get services from the community
Nursing Consultation
Breastfeeding Education
Childbirth Education
Nutrition Counseling and WIC
Transportation Assistance
Help to stop smoking
Help to stop using drugs
Support Groups for Parents
Counseling by a Mental Health Counselor
Screening for depression
Family Planning
JWB Child Safety Booklet (pdf 773kb)
Immunizations
Help with finding child day care
Help with employment and training education
Lead Counseling
Father Services
Interconceptional Care (Health Education and Counseling between Pregnancies)
Many Thanks to our Funders
Health Resources and Services Administration (HRSA), Healthy Start Coalition of Pinellas, Juvenile Welfare Board of Pinellas County, The Ounce of Prevention Fund of Florida, and the Florida Department of Health in Pinellas County
Informative and Current Information from the CDC