Skip Global navigation and goto content
OSTDS / Septic Tanks
FL Dept of Health in Pinellas - Environmental Health
OSTDS / Septic Tank Program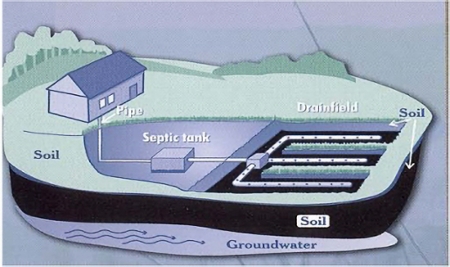 The DOH/Onsite Sewage Treatment and Disposal Systems (OSTDS) program includes the permitting and use of septic tanks and drainfields for domestic and commercial waste disposal.
This program includes issuance of permits for construction of new systems, repairs to existing systems and the abandonment of no longer in use septic tanks.
Annual operating permits are also issued for septic tank pumping contractors assuring the integrity of the disposal of the pumped effluent. Responding to complaints of failing and/or malfunctioning onsite sewage disposal systems are investigated and subsequent appropriate actions initiated.
Purpose of Permitting 
The main purpose for permitting septic systems is to protect the ground water and the environment from pollutants associated with septic systems, as well as the proper function and treatment of installed systems.
During the permitting process a certified environmental health professional will perform a site evaluation of the property to ensure that the system meets all setback requirements to risk sources and the seasonal high water table. This evaluation determines if the drainfield system will be a mound, and/or if a pump is required to obtain proper separation.
How It Works 
Homes and businesses that do not have "city sewer" available must have a system to treat and dispose of the wastewater from their sinks, showers, toilets, tubs and washing machines. These systems are called "septic systems".
Chapter 64E-6 of the Florida Administrative Code lists the requirements for installing, repairing, and maintaining these systems. Our division issues permits for construction of new systems, repairs to existing systems, and the abandonment of tanks that are taken out of service.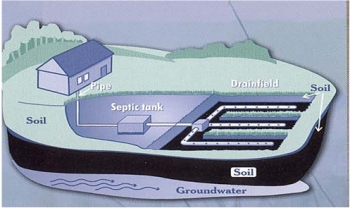 Annual Operating Permits 
We also issue annual operating permits for septic system contractors and septic system pumpers.
Annual operating permits are also required for septic systems serving Commercially Operated Establishments, Aerobic Treatment Units and Performance Based Treatment Systems.
Florida Department of Health in Pinellas County staff respond and investigate complaints of failing or malfunctioning septic systems throughout Pinellas County, as well as other complaints about nuisnaces.