Skip Global navigation and goto content
HPV Vaccine
FL Dept of Health in Pinellas - Immunization Outreach Program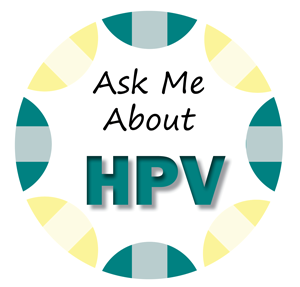 Human papillomavirus (HPV) is a highly contagious infection that is very common in the United States, where an estimated 14 million people are newly infected each year. More than 180 types of HPV exist, of which 40 are known to cause infection. Certain HPV types can cause genital warts and cancers of the cervix, penis, vagina, anus, and oropharynx. Recently, there has been a sharp rise in human papillomavirus-related throat cancer, especially in men ages 40 to 60. According to the Centers for Disease Control and Prevention (CDC), men are four times more likely than women to be diagnosed with oropharyngeal cancer.
Which cancers are caused by HPV?
Can HPV vaccines prevent HPV infection?
General Information
EDUCATION (VIDEOS)
HPV AMBASSADOR PROGRAM – ASK ME ABOUT HPV
High-risk HPVs cause several types of cancer.
Cervical cancer: Virtually all cases of cervical cancer are caused by HPV, and just two HPV types, 16 and 18, are responsible for about 70 percent of all cases.
Anal cancer: About 95 percent of anal cancers are caused by HPV. Most of these are caused by HPV type 16.
Oropharyngeal cancers (cancers of the middle part of the throat, including the soft palate, the base of the tongue, and the tonsils): About 70 percent of oropharyngeal cancers are caused by HPV. In the United States, more than half of cancers diagnosed in the oropharynx are linked to HPV type 16.
Rarer cancers: HPV causes about 65 percent of vaginal cancers, 50 percent of vulvar cancers, and 35 percent of penile cancers. Most of these are caused by HPV type 16.
High-risk HPV types cause approximately 5 percent of all cancers worldwide. In the United States, high-risk HPV types cause approximately 3 percent of all cancer cases among women and 2 percent of all cancer cases among men.
People who are not sexually active almost never develop genital HPV infections. In addition, HPV vaccination before sexual activity can reduce the risk of infection by the HPV types targeted by the vaccine. 
The Food and Drug Administration (FDA) has approved three vaccines to prevent HPV infection: Gardasil, Gardasil 9 and Cervarix. These vaccines provide strong protection against new HPV infections, but they are not effective at treating established HPV infections or disease caused by HPV.
Correct and consistent condom use is associated with reduced HPV transmission between sexual partners, but less frequent condom use is not. However, because areas not covered by a condom can be infected by the virus, condoms are unlikely to provide complete protection against the infection.
What is an HPV Ambassador?
An HPV Ambassador is a person who wants to make a difference. A member of the community or healthcare professional/liaison who is trained to educate on the importance of the HPV vaccine in preventing related cancers and other HPV related diseases. The Healthcare professional will commit to utilize the method of SAME DAY/SAME WAY when giving a strong recommendation on receiving all adolescent vaccines.  Community member will commit to give simple HPV cancer and vaccine facts and refer to a healthcare professional for further education and the vaccine. Junior Ambassadors are teens and young adults trained to provide peer-to-peer education on the HPV vaccine.
What does an HPV Ambassador do?
Ambassadors are committed to the cause of protecting people against HPV and other vaccine preventable diseases. Ambassadors believe in the HPV vaccine and share that information whenever possible with others.  Ambassadors identify themselves by wearing an HPV Ambassador Button and will give information on where and how to get vaccinated against HPV.  Ambassadors will share information by talking, blogging, tweeting and connecting with the community in various settings.  Healthcare Ambassadors use the SAME DAY/SAME WAY method and commit to using a whole office STRONG RECOMMENDATION approach with patients. Ambassadors lead by example and share their convictions through words and actions. #BeHPVFreeFL
HPV Ambassador Seminar
During the Training Seminar each Ambassador will be receive an HPV Toolkit that will provide all the information needed to give informed answers to HPV questions. After becoming an HPV Ambassador, participants will have all the resources needed to ensure patients and community members are a step closer to be HPV FREE! Each ambassador will receive:
HPV Ambassador Button
Electronic HPV Toolkit
Printed HPV Handouts
Email Updates on HPV related topics
HPV Educational Training
Access to the HPV Epidemic "Someone You Love" screening calendar
Access to HPV outreach schedule and vaccine availability in County
How do you become an HPV Ambassador?
To become an Ambassador, trainees will view Lady Ganga – Nilza's Story, receive the CDC's You Are the Key training and learn Verbal Judo – The Gentle Art of Persuasion. They will learn the importance of recognizing possible cultural barriers to convincing parents about the importance of getting their child(ren) vaccinated against HPV. 
Would you like to become an HPV Ambassador?
     To become an Ambassador, contact Andrea "Andee" Peaten at
727-824-6998
.