skip to content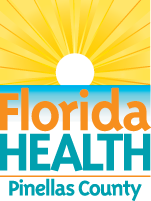 skip to content
Hepatitis
Fl Dept of Health in Pinellas County
Hepatitis Program
The Hepatitis Program services include education, screening, vaccinations, counseling and referral for care.
For more information about the program or to request an educational in-service, please call the Hepatitis Program Coordinator at (727) 824-6932.
Hepatitis Immunizations
The Florida Department of Health in Pinellas County provides Hepatitis Vaccines through STD clinics at the following locations:
(Please Call for STD Clinic Schedule)

St. Petersburg Health Department
205 Dr. Martin Luther King Jr. St. N.
St. Petersburg, FL 33701
(727) 824-6900

Clearwater Health Department
310 North Myrtle Avenue
Clearwater, FL 33755
(727) 469-5800

Pinellas Park Health Department
6350 76th Avenue North
Pinellas Park, FL 33781
(727) 547-7780

Mid-County Health Department
8751 Ulmerton Road Largo, FL
33711
(727) 524-4410

Largo Health Department
12420 130th Avenue North
Largo, FL 33774
(727) 588-4040

Tarpon Springs Health Department
301 South Disston Avenue
Tarpon Springs, FL 34689
(727) 942-5457
Hepatitis Types:

Additional Information
The following is a web-based clearinghouse that contains information on hepatitis. The presence of an internet site or telephone hotline or information, products, or services provided on this list does not constitute an endorsement by the Florida Department of Health (FDOH) and none should be inferred. FDOH is not responsible for the content of the individual organization web pages or hotlines found on this list. This list is provided as a guide for the public on free information that is available on hepatitis. The information that these sites provide may not be from peer-reviewed medical journals, and the content may not have been subject to review for accuracy by any medical or other authority.