Skip Global navigation and goto content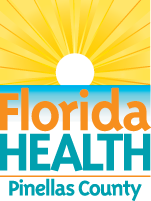 It's a New Day in Public Health.
The Florida Department of Health works to protect, promote & improve the health of all people in Florida through integrated state, county & community efforts.
Skip MegaMenu and goto content
PINELLAS RECEIVES NEW SHIPMENT OF COVID-19 VACCINES FOR 65+ RESIDENTS
January 28, 2021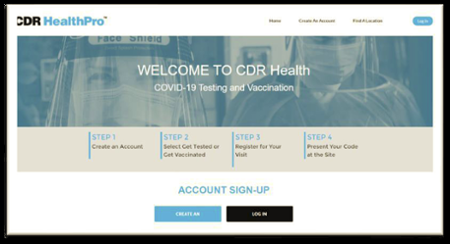 Appointments for COVID-19 vaccinations for anyone 65 and older re-open at 3 p.m. Friday, Jan. 29, following a new shipment of 10,000 doses from the State of Florida. Appointments start early next week and are expected to fill quickly.
Appointments are mandatory to get the first of two vaccine injections and can be scheduled online through the CDR HealthPro portal starting at 3 p.m., Friday, Jan. 29 at www.PatientPortalFL.com. Residents accessing the portal prior to 3 p.m. on Friday will be able to create an account, but will not be able to book their appointment until the set time of 3 p.m. No appointments will be booked prior to Friday at 3 p.m.
Pinellas County Fire paramedic crews are operating the four public vaccination sites for seniors over 65 in coordination with the Florida Department of Health in Pinellas County.
To get a vaccine appointment, residents must first create an account and then select an available time. Creating an account does not guarantee availability for this round of appointments. There will be no vaccines for residents without appointments, and there is no waiting list.
As required by the State of Florida, patients must show proof of Florida residency to receive a vaccine. Examples include: a valid Florida Driver's License, state-issued ID, deed, or utility bill with the patient's name and address. Part-time residents will be asked to provide a part-time rental agreement.
Those without internet access or who need assistance with the portal can call (844) 770-8548. The call center is open 24 hours a day, seven days a week, and can provide guidance in English and Spanish. Any resident with the ability to access the internet is strongly encouraged to use the online portal, as phone wait times can be lengthy.
For the latest information on vaccine appointments and updates, residents can check https://covid19.pinellascounty.org/vaccines, or the Department of Health in Pinellas County Facebook, Twitter, and Nextdoor.
Appointments will be scheduled at sites in various parts of the county. Details about access to the vaccine distribution sites will be given to residents upon appointment confirmation. Appointments for the required second dose can be made at the time of scheduling.
Family members must sign up and register individually for appointments.
Those arriving ahead of schedule may be turned away and instructed to return at their scheduled time.
For information about DOH-Pinellas, go to www.PinellasHealth.com or follow on Twitter @HealthyPinellas.
-end-
Translation in Spanish:
PINELLAS RECIBE NUEVO ENVIO DE VACUNAS DE COVID-19 PARA LAS PERSONAS MAYORES DE 65 ANOS
Las citas reabren el viernes a las 3 p.m.; se espera que los cupos se llenen rápidamente
Las citas para las vacunas COVID-19 para cualquier persona de 65 años o más vuelven a abrirse a las 3 p.m. del viernes 29 de enero, luego de un nuevo envío de 10,000 dosis de parte del Estado de Florida. Las citas comienzan a principios de la próxima semana y se espera que se llenen rápidamente.
Las citas son obligatorias para recibir la primera de las dos inyecciones de la vacuna y se pueden programar en línea a través del portal CDR HealthPro a partir de las 3 p.m. del viernes 29 de enero en www.PatientPortalFL.com. Los residentes que accedan al portal antes de las 3 p.m. del viernes podrán crear una cuenta, pero no podrán reservar su cita hasta la hora establecida de las 3 p.m. No se reservarán citas antes del viernes a las 3 p.m.
Los equipos de paramédicos de los Bomberos del Condado Pinellas operan los cuatro centros públicos de vacunación para mayores de 65 años en coordinación con el Departamento de Salud de Florida en el Condado Pinellas.
Para obtener una cita para la vacuna, los residentes deben crear una cuenta primero y luego seleccionar un horario disponible. Crear una cuenta no garantiza la disponibilidad para esta ronda de citas. No habrá vacunas para los residentes sin citas y no hay lista de espera.
Según lo requiere el Estado de Florida, los pacientes deben mostrar una prueba de residencia en Florida para recibir una vacuna. Algunos ejemplos son: una licencia de conducir válida de Florida, una identificación emitida por el estado, la escritura de una propiedad o una factura de servicios públicos con el nombre y la dirección del paciente. A los residentes a tiempo parcial se les pedirá que presenten un contrato de alquiler a tiempo parcial.
Quienes no tengan acceso a Internet o necesiten ayuda con el portal pueden llamar al (844) 770-8548. El centro de llamadas está abierto las 24 horas del día, siete días a la semana, y puede ofrecer orientación en inglés y español. Se recomienda encarecidamente a cualquier residente que pueda acceder a Internet que utilice el portal en línea, ya que los tiempos de espera por teléfono pueden ser prolongados.
Para obtener la información más reciente sobre las citas y actualizaciones de las vacunas, los residentes pueden consultar https://covid19.pinellascounty.org/es/informacion-sobre-la-vacuna-para-covid-19/, o el Departamento de Salud de Florida en el Condado Pinellas en Facebook, Twitter y Nextdoor.
Las citas se programarán en centros en varias partes del condado. Los detalles sobre el acceso a los centros de distribución de la vacuna se darán a los residentes en la confirmación de la cita. Las citas para la segunda dosis requerida se pueden hacer en el momento de la programación de la primera cita.
Los miembros de la familia deben inscribirse y registrarse individualmente para las citas.
Aquellos que lleguen antes de lo previsto podrán ser rechazados y se les indicará que vuelvan a la hora programada.
-fin-