skip to content
DOH-Pinellas Suspected Tuberculosis Case in Pinellas County School
April 24, 2015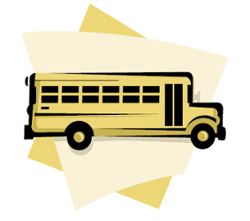 Suspected Tuberculosis Case in Pinellas County School 
The Florida Department of Health in Pinellas County (DOH-Pinellas) is investigating a suspected case of tuberculosis (TB) in a 17-year-old student at a Pinellas County school.
DOH-Pinellas staff is testing close contacts since TB is spread through the air when people who have an active TB infection cough, sneeze or transmit respiratory fluids. TB spreads slowly, so additional tests by DOH-Pinellas will follow in 8 to 10 weeks.

TB is a disease caused by bacteria that mainly infects the lungs, although it can also affect other organs. With proper care, most cases can be treated with a course of antibiotics. Left untreated, TB can persist for years and be fatal. The rate of tuberculosis varies by geography: In Asian and African nations, rates are much higher than in developed countries.

In 2014, there were 25 reported cases of TB in the county. In February, the Florida Department of Health announced historic lows for the incidence of TB statewide. For four consecutive years, annual cases of active TB have declined by nearly 29 percent.
The symptoms of TB may include:
A cough lasting three or more weeks that may produce discolored or bloody sputum
Unintended weight loss
Fatigue
Slight fever
Night sweats
Chills
Loss of appetite
Pain with breathing or coughing
Information for parents about the TB investigation (in English and Spanish) is posted at
http://www.pinellashealth.com.
For Media Inquiries