skip to content
DOH-Pinellas Pitches In To Ditch Trail Litter
November 07, 2014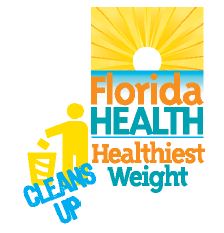 DOH-PINELLAS PITCHES IN TO DITCH TRAIL LITTER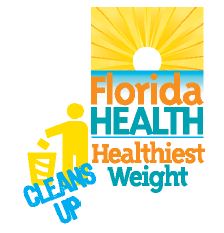 As part of the Florida Department of Health's Healthiest Weight Florida campaign, staff from the Florida Department of Health in Pinellas County (DOH-Pinellas) have adopted a one-mile section of the Fred Marquis Pinellas Trail to keep it free of litter for all walkers, runners and bikers.
The DOH-Pinellas volunteers will do their first Pinellas Trail litter pickup at 9 AM on Friday, Nov. 7. Crews will begin at the northern and southern ends of the section from Ponce de Leon Blvd. to A St. in Clearwater. The effort will combine physical activity with volunteerism to benefit the community.
Healthiest Weight Florida is a public-private collaboration bringing together state agencies, not-for-profit organizations, businesses, and entire communities to help Florida's children and adults make choices about healthy eating and active living. Local health departments were asked to create volunteer teams to participate in an adopt-a-roadway or similar outdoor clean-up projects.
A poll conducted by the University of Florida identified that the top three items littered consisted of paper (22 percent), cigarette butts (18 percent) and fast-food waste (6 percent). For information about the Healthiest Weight Florida clean-up initiative, go to
http://www.healthiestweightflorida.com/activities/cleans-up.html
For information about DOH-Pinellas, go to www.PinellasHealth.com.
For Media Inquiries