skip to content
DOH-Pinellas Free Flu Vaccinations at "Flu Boo" Event
October 22, 2014
Say "Boo to the Flu" With Free Vaccinations on Oct. 29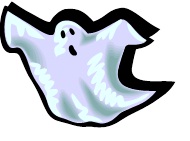 Don't let the flu scare you this season, especially when your before- Halloween treat is a vaccine at no cost to protect yourself from the flu at the Florida Department of Health in Pinellas County's "Flu Boo" event.
On Wednesday, Oct. 29, DOH-Pinellas will provide flu vaccines at no cost at its Pinellas Park Health Department, 6350 76th Ave N. Vaccines will be available from 6 PM to 9 PM or until supplies last.
Although flu vaccines are available at the DOH-Pinellas health departments in St. Petersburg, Pinellas Park, Clearwater, Mid-County (Largo) and Tarpon Springs locations during normal operating hours on weekdays, only this Oct. 29 clinic in Pinellas Park will offer them at no cost.
Flu shots will be available inside the Pinellas Park location or in the parking lot at the drive-through that will be set up in front of the building. Please enter from 63rd St. in order for traffic to flow more smoothly at the drive-through. The DOH-Pinellas site can be accessed from Park Blvd. or 66th St.
To speed up the process, those planning to attend can download the clinic flu vaccine form ahead of time. A PDF of the form is posted at the DOH-Pinellas website here:
http://pinellas.floridahealth.gov/_files/press-releases/_documents/2014/Adult_Registration_Form_2014-Flu_Shot_Clinic.pdf.
According to the Centers for Disease Control and Prevention, the flu costs the United States more than $87 billion annually and is responsible for the loss of almost 17 million workdays each flu season.
Flu shots are recommended for anyone six months and older. It's important for people who are at high risk of serious complications from influenza, such as pregnant women, children under the age of 5 and anyone with chronic medical conditions such as asthma, diabetes or heart disease.
For information about DOH-Pinellas, go to www.PinellasHealth.com.
Additional Resources
For Media Inquiries