skip to content
Protect Yourself from the Flu this Season
September 24, 2014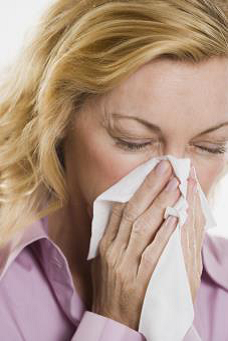 Pinellas residents can protect themselves from the seasonal flu with one of the vaccines now available at the Florida Department of Health in Pinellas County (DOH-Pinellas) and many community clinics in the Tampa Bay area. (To find the nearest flu vaccine provider, go to http://flushot.healthmap.org/ to search by city or ZIP Code.)
In addition to the usual vaccine, other versions available this season include a high-dose immunization recommended for adults older than 65; an intradermal vaccine delivered with a very small, barely-felt needle and one administered in the nostrils as a mist without the need for a needle.
According to the Centers for Disease Control and Prevention, cases of influenza will increase into the winter season and will traditionally peak during January and February. While flu vaccines are important for anyone older than 6 months of age, these groups would benefit most from receiving a yearly flu vaccine:
Pregnant women
Persons between the ages of 6 months and 24 years
Those who live with or care for infants less than 6 months old
Persons between the ages of 25 months and 64 years with medical conditions that increase his or her risk for influenza-related complications
Health-care and emergency medical services personnel
DOH-Pinellas provides flu vaccines at these centers weekdays from 8 AM to 5 PM without an appointment:
St. Petersburg: 205 Dr. Martin Luther King Jr. St. N.
Pinellas Park: 6350 76th Ave. N.
Clearwater: 310 N. Myrtle Ave.
Mid-County: 8751 Ulmerton Rd., Largo
Tarpon Springs: 301 S. Disston Ave.
For more information about DOH-Pinellas, go to www.PinellasHealth.com.
For Media Inquiries